Top 5 Must-See Islands to Visit on a Yacht Charter in Hong Kong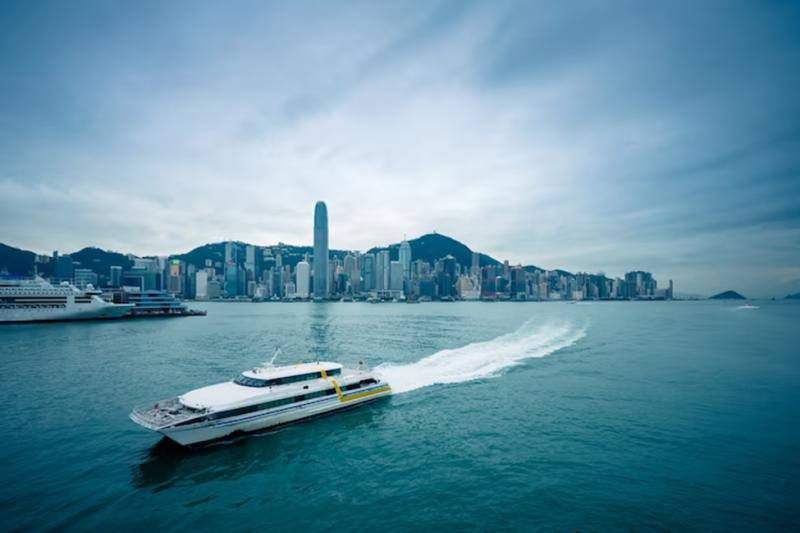 To make your visit to Hong Kong a truly opulent one, have you considered embarking on a yacht charter around Hong Kong? Doing so will allow you to explore the breathtaking islands around the region at your leisure, with the flexibility to pause and soak in the stunning views at any moment. Below, we have curated a list of the five must-visit islands during your yacht charter around Hong Kong.
1. Lamma Island
Lamma Island is a popular destination for visitors to Hong Kong, and for good reason. With its laid-back atmosphere and beautiful scenery, it's the perfect place to relax and unwind. The island is home to a number of picturesque villages, including Yung Shue Wan and Sok Kwu Wan, which are filled with seafood restaurants, art galleries, and quirky shops.
2. Cheung Chau
Cheung Chau is a small island located just a short ferry ride from Hong Kong Island. With its beautiful beaches, hiking trails, and traditional temples, it's a popular destination for both tourists and locals. Be sure to try some of the island's famous street food, such as fish balls and tofu pudding.
3. Po Toi Island
If you're looking for a more secluded island experience, Po Toi Island is the perfect choice. Located off the southern coast of Hong Kong Island, this rugged island is home to a number of hiking trails, including one that leads to the island's highest peak, which offers stunning views of the surrounding sea.
4. Peng Chau
Peng Chau is a small island located just a short ferry ride from Hong Kong Island. Despite its proximity to the city, it's a quiet and peaceful island, with no cars or trucks allowed on its narrow streets. Visitors can explore the island's picturesque temples, beaches, and hiking trails, or simply relax and enjoy the beautiful scenery.
5. Tai O
Tai O is a small fishing village located on the western side of Lantau Island. With its stilt houses, traditional seafood restaurants, and bustling markets, it's a great place to experience the traditional way of life in Hong Kong. Visitors can also take a boat tour to see the pink dolphins that inhabit the waters around Tai O.
Chartering a yacht can be an exciting and enjoyable experience. However, there are several things to consider before you choose your yacht and embark on your adventure.
Key things to take into account when chartering a yacht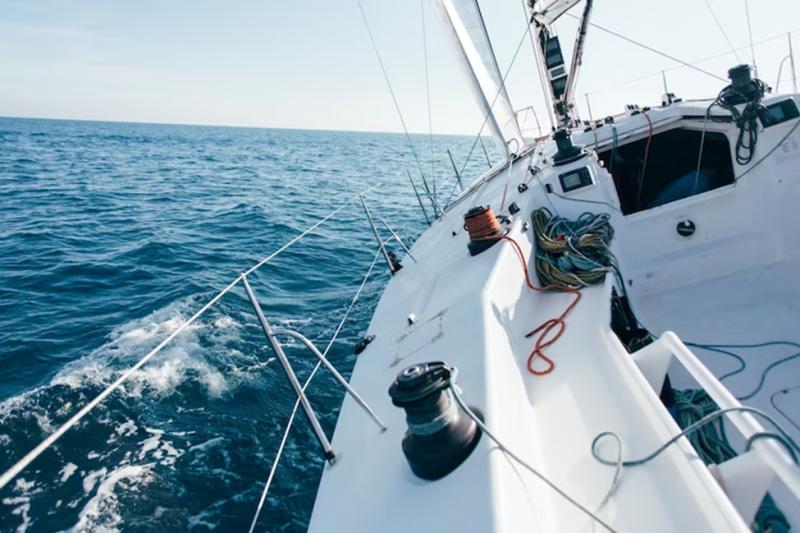 Budget: When chartering a yacht, it's important to have a clear understanding of your budget. This will impact the type, size, and location of the yacht you can rent. It's also important to take into account all the expenses that come with yacht chartering, such as fuel, food, drinks, and docking fees, to ensure that you can comfortably afford the trip.
Destination: It is important to think about the destination you have in mind and the kind of experience you wish to have. Different locations offer various experiences, such as calm waters for a more laid-back trip or rougher waves for an exciting water sports adventure. By considering the destination carefully, you can find a location that meets your expectations and ensures an enjoyable time on board the yacht. Remember that your choice of location will influence your itinerary and the activities you can engage in during your trip.
Yacht size and type: Selecting the right size and type of yacht is crucial when chartering a vessel. It's essential to consider your specific requirements and preferences. Factors to think about include the number of individuals who will be joining you on the trip, the type of yacht that you prefer, and the amenities that you consider important. Deciding between a sailing yacht and a motor yacht is also an essential consideration, as each provides a unique sailing experience.
Crew: One critical decision to make when chartering a yacht is whether to hire a crew or operate the vessel yourself. It's essential to consider your sailing experience and confidence in managing a yacht before making this decision. If you choose to hire a crew, it's important to communicate your expectations and needs with them to ensure a smooth and enjoyable experience on board. Having a professional crew can provide you with added safety, comfort, and relaxation during your sailing trip.
Itinerary: When planning your itinerary, take into account your personal preferences and the duration of your trip. It is important to also consider external factors that could affect your travel experience, including weather and sea conditions. Additionally, research local attractions to ensure that you are making the most of your time in the area.
Final Thoughts
Hong Kong is a paradise for yacht lovers, offering a variety of stunning islands to visit on a yacht charter. Each of the islands mentioned offers unique experiences, from breathtaking beaches to serene hiking trails, and delicious seafood restaurants. With a yacht charter, you can easily explore these islands and enjoy the beauty and tranquility of Hong Kong's waters. Whether you're a local or a visitor, a yacht charter in Hong Kong is an unforgettable experience that should not be missed.
---
More to Read: