The Best Snow In Idaho for Skiers and Snowboarders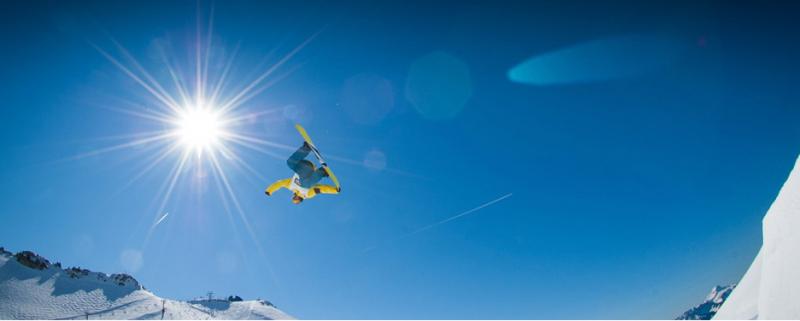 Ready to stretch your legs and spend a few days away from the humdrum life in Idaho, skiing and snowboarding to your heart's content?
Stunning razor-edged peaks, beautiful waterfalls, deep valleys, gushing rivers, and welcoming small towns– no wonder Idaho is on the bucket list of many people in the US. Among all the ski mountains in Idaho, the Brundage is the perfect spot for a week-long vacation.
Famously known as the "best snow in Idaho," the Brundage Mountain Resort, Idaho, experiences an average snowfall of 300+ inches every winter.
Besides amazing scenic views and uphill access, you get a chance to ski down the beautiful snow-covered mountains, along with hiking, mountain biking, and snowboarding.
So, are you wondering what makes the Brundage Mountain Ski Resort better than others in Idaho? Then let's not wait further and dive in to explore all that Brundage has to offer to its visitors.
Brundage Mountain Ski Resort: The Best Snow In Idaho for Skiers and Snowboarders
An independently owned alpine ski area, Brundage is located aloft in the mountains of Central Idaho, roughly about 13kms away from McCall.
Brundage Ski Resort experiences about 320" snowfall yearly, which is why it's skiers' and snowboarders' favorite spot. This 1,920-acre property has six lifts that allow visitors to access endless gladed terrain and 68 marked trails.
The incredibly light and fluffy Idaho snow accumulates in the numerous snowfields and glades that are scattered across the marked trails. So, if you want to experience the best snow, you'll have to get off the snowmobile and explore between the trees.
Planning to visit Idaho with your children? Well, the good news is that the Brundage Mountain Ski Resort has amazing kid-friendly terrain, so your children won't feel left out at the resort.
For folks who don't know much about skiing can start their journey under the guidance of an experienced ski instructor at the beginner slopes.
Outdoor Activities At Brundage Ski Resort
Winter Season at Brundage
Skiing And Snowboarding
One thing we appreciate about the Brundage resort is that it offers everything for everyone. While experts love exploring the sharp, tree-lined pitches, those with children will appreciate the beginner-friendly Beartopia fun zone.
Lift-Served Backcountry
If you're a passionate rider who likes backcountry skiing and snowboarding, the Brundage resort is the right place to satisfy your adventurous soul. It allows people to ride a chairlift and ski along the boundaries of the resort.
Terrain Parks
The Brundage Mountain Ski Resort offers two terrain parks from small-medium to medium-large, where you can practice freestyle riding. After understanding Easy Street and Bear, you can explore Jammer and Rodeo as your skills improve and the season changes.
Snowcat Adventures
Want to explore the 18,000 acres of terrain without getting lost? The Brundage resort has got you covered with its guided snowcat tour, so powder-hungry riders and skiers can climb three separate mountain peaks, including a new area - Six Mile Ridge.
Snowmobile Tours, Rentals, And Snow Tubing
Goose Lake, Brundage Reservoir, Granite Lake, or Clow Point– you can explore everything you want by renting a snowmobile for a full or half day. And if you want to enjoy your time with family, snow tubing is the best way to indulge in outdoor adventures at the Brundage resort.
Summer Season at Brundage
Hiking And Mountain Biking
During summer, you can explore the Brundage mountains on foot from as short as half a mile to as long as 4.7 miles. Or, you can head out to Hidden Valley on a mountain bike and traverse the terrains.
Scenic Chairlift Rides
Want to witness the scenic beauty of the Blue Mountains of Oregon or Payette Lake? Take a chairlift ride to enjoy some of the most amazing views in the West Central mountains.
Disc Golf
At Brundage Mountain Ski Resort, you can indulge in some family games, like disc golf, free of cost. Make sure you carry a disc set to play, or you'll have to spend a few dollars renting them.
The Basics Of Brundage Mountain Ski Resort– Everything You Need To Know
Reaching Brundage Resort
Brundage resort is 8 miles or 13 km away from McCall, Idaho. You'll have to hire a car to reach the resort, which will take approximately 20 minutes from McCall and 2.5 hours from Boise.
Parking
Brundage resort has two parking lots-- one adjacent to the main base area and the other to the beginner terrain.
The former will provide easy access to the ski school area, rental shop, the Bluebell express, and food services. But Bear Chair and Beartopia can be accessed from the latter parking lot.
Cost
For adults, you'll have to pay around $80, $52 for teens, and $34 for kids above 6 years of age. But for kids below six, you need not pay a penny because they are granted free entry.
Lodging
Sadly, the resort doesn't offer on-mountain lodging, but RVs are welcome in their lower parking lot. Either you'll have to spend the night RV camping or rent a hotel nearby for a comfortable stay.
The ownership group that has acquired the resort has been working diligently to enhance the overall guest experience by introducing overnight accommodations and an array of recreational amenities.
The Best Idaho Ski Resort: Brundage Mountain
Ready to spend the next winter season at the Brundage Mountain Ski Resort in Idaho?
With luxuriously wide groomed runs and powder-packed glades, the Brundage Mountain Ski Resort is truly a beautiful place to explore for every skier and snowboarder. Besides skiing and snowboarding, the resort offers snowmobile tours, backcountry terrain exploration, hiking, and other fun-filled activities.
We bet– you wouldn't regret spending your money at the Brundage Mountain Ski Resort. And with that, it's a wrap for today.