4 Reasons to Invest in a Rooftop Tent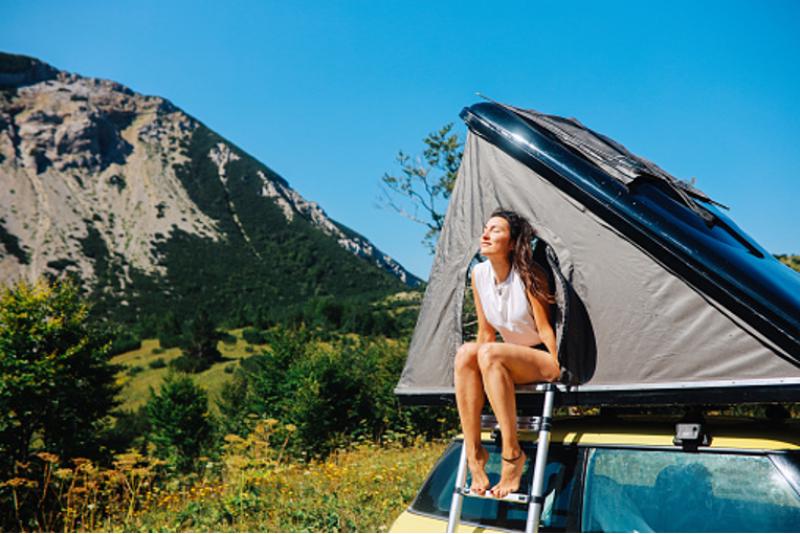 Photo Courtesy of Pixabay.com
Rooftop tents are the latest camping trend that combines technology, innovation, and convenience. Whether you are a solo camper that likes to head off-grid for the weekend or a family of four that loves to hit the local campground, there is a rooftop tent perfect for you. While rooftop camping is still relatively new across the country, the benefits are quickly making it extremely popular.
As more families rediscover the joys of the outdoors and camping adventures, the convenience of rooftop tents is becoming the new standard. You no longer have to fill the trunk of your car with a ground tent and accessories when you prepare for your next camping trip. With a rooftop tent, you can just get in the car and head to your next destination.
Many quality companies like iKamper are designing custom versions of rooftop tents for camping. You can choose from a hardcover pop-up tent or a fold-out tent, depending on your needs. Let's take a closer look at a few of the incredible benefits of investing in a rooftop tent.
Quick and Easy Setup
There is nothing worse than having to set up a tent with multiple poles and pegs in the dark or the rain when you go camping. One person can set up the whole tent with a rooftop tent in less than one minute. Tear down is a bit more complicated; however, it can still be done with just one person in under five minutes. This makes the setup process quick and easy for solo camping or with the whole family.
Flood Proof
If you have a quality ground tent, it should protect you from rain and wind. However, your tent is likely susceptible to leaking as the rain falls and starts to flood. Investing in a rooftop tent will never have to deal with a wet floor or damp sleeping bags. The added height you gain from a rooftop tent will help keep you safe and dry in the face of significant ground flooding.
Camping Options
Rooftop tents are an excellent choice for all types of camping. If you enjoy heading off the trail and roughing it while camping, rooftop tents are the perfect gear. You can park your vehicle anywhere and set your tent up in minutes. You don't have to worry about finding a perfectly level spot or what type of terrain you will find off the trail.
If you enjoy family camping, you can find a large rooftop tent to fit everyone. You can set up your camp surrounding your vehicle, including an awning, kitchen area, and a campfire.
Affordable
While ground tents may be an affordable camping option, the cost of a rooftop tent is still the cheapest option for luxury camping. When compared to the costs of travel trailers or motorhomes, a hard-sided rooftop tent is minimal. You can find a rooftop tent for between $1,500 to $5,000 that will suit your needs.
If you love getting out into the wild and creating unique camping experiences, you should consider investing in a rooftop tent. There are many benefits, including flood safety, quick setup, and affordability. Consider these benefits before you consider investing in a rooftop tent for your next camping trip.