Eight Essentials to Bring on a Desert or Beach Camping Trip
When the prospect of camping comes up, many people's minds will immediately drift to forests, mountains and lush landscapes of all kinds. However, there are plenty of dry and sandy destinations that are worthwhile locations, such as Joshua Tree National Park, Oljato-Monument Valley, Sonoma Coast State Park, Olympic National Park and scores of other scenic places to camp in the United States.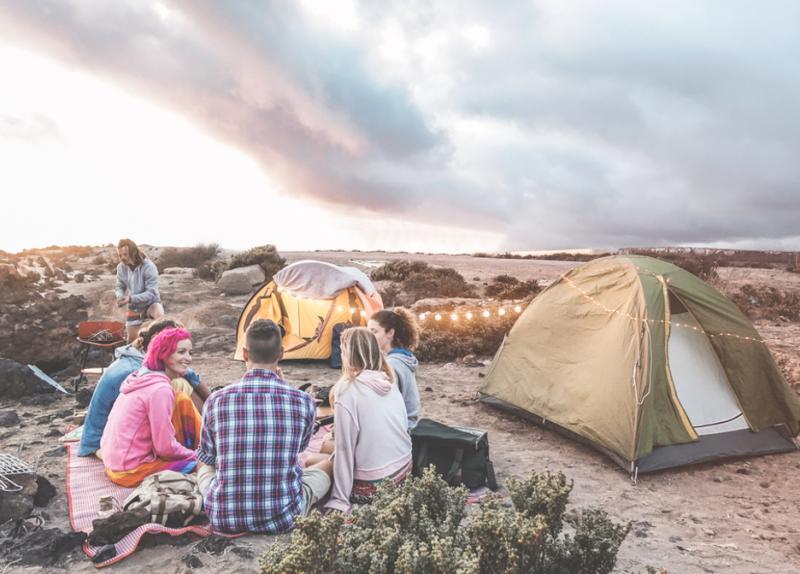 Source: DisobeyArt/Shutterstock.com
That said, when you head for such locations, it is wise to put together a desert- or beach-specific checklist of items to bring, such as a sturdy cooler, polarized sunglasses, a foam sleeping mat and other critical gear.
To help you get ready for your time in the sand, here is a list of eight items that you should bring on a desert or beach camping trip.
1. A Camping Tent
When you camp in a forest or in the mountains, you might opt to not bring a tent, instead choosing to sleep in a hammock, in a bivy sack or under the stars.
However, when you head out to the desert or beach, you will quickly notice the distinct lack of shade or protection from winds. This means that bringing along a sturdy tent (with UV protection is an added plus) is a necessary camping item for beaches and deserts.
2. Sleeping Bags
Many folks tend to forget that deserts can get quite cold after sundown. Therefore, bring along a sleeping bag that will protect you from temps below 30˚ Fahrenheit. Additionally, you will want to pair this with some pants, a long-sleeve shirt and a beanie to keep your head warm.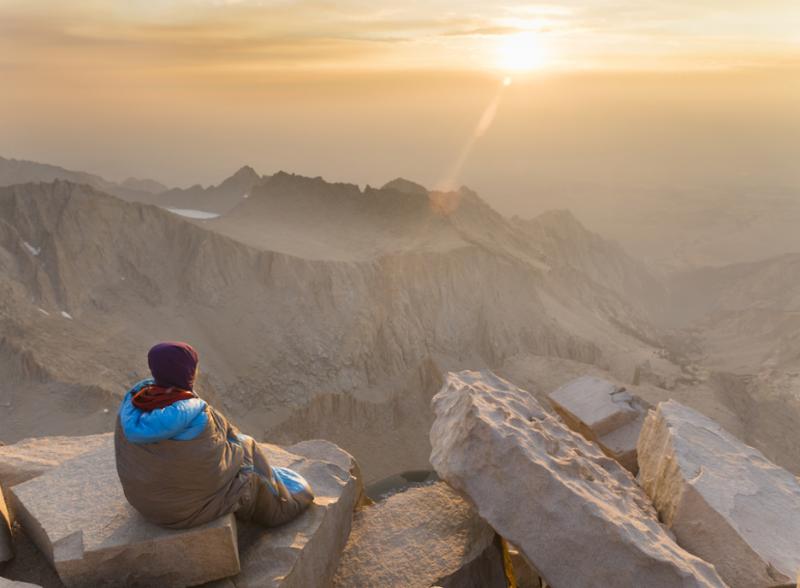 Source: Geartooth Productions/Shutterstock.com
3. A Sturdy Backpack
When you head out to somewhere like the desert or a beach to go camping, you are going to need to bring a large amount of water with you. Naturally, you will need a way to carry this water. Therefore, bringing along a sturdy hiking pack or duffel bag will be critical for the adventure.
The backpack should have a sizable capacity given that you will be carrying all of your typical camping gear in addition to a water bladder and additional hydration for your time in the sand.
4. A First Aid Kit
It should go without saying but anytime you go camping or hiking, it is imperative that you bring a first aid kit with you. Naturally, you will want to keep this stocked with all of the normal supplies you would put in a first aid kit. However, you might also consider packing additional items like a venom extractor for snake bites, scorpion stings and other such events.
5. Extra Layers of Clothing
Again, deserts can get pretty cold, even when the days are hot. While many people think they'll be hanging out in shorts and a t-shirt, it is best to wear light, loose-fitting pants and a long-sleeve shirt to protect you from the sun.
However, since you will be wearing lighter clothing during the day, you will also want to bring something heavier to wear at night when the temperatures drop. Therefore, some extra layers of clothing will be a useful thing to have when camping in the desert or on a beach.
6. Cooking Gear
Campfires tend to not be a great idea in deserts because of the dry and brittle conditions. This means that instead of building a campfire for cooking, you will want to bring along a lightweight backpacking stove like a Jetboil, as well as the proper fuel. Additionally, it is wise to carry a lighter and some stormproof matches, just in case.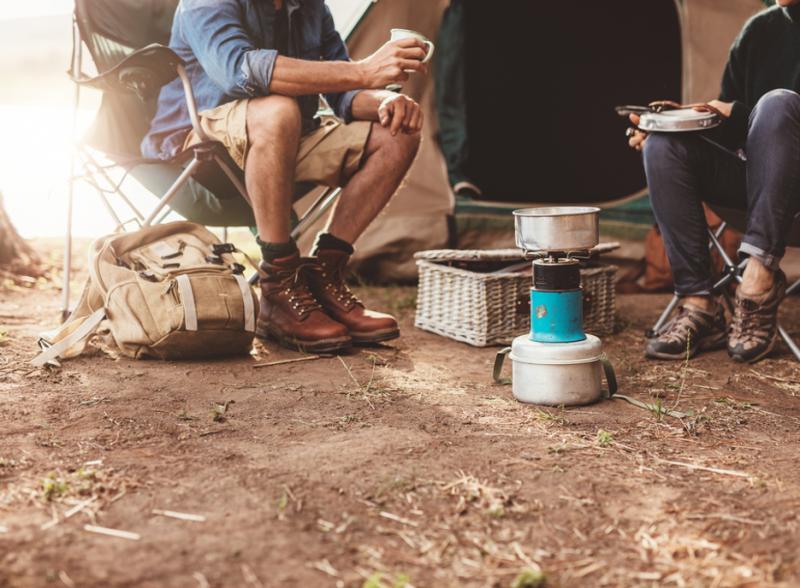 Source: Jacob Lund/Shutterstock.com
At the same time, you will need to bring along the meals you plan on eating, which should be largely prepared beforehand. To help transport your food and keep it fresh, it is wise to bring along a rolling cooler with premium insulation. Given how hot these climates can get, this item should be high on your list of priorities.
7. Sunscreen
On a beach or in the desert, you are going to be in the sun a lot. Therefore, bringing along a sweat-proof sunscreen with a high SPF rating is highly recommended.
There are tons of great sunscreen options on the market. Choose one and stick it in your bag.
8. Lots of Water
The single most important item on this list is water. Deserts are highly arid climates, so you will need to bring lots of water to keep you and your camping companions well hydrated.
How much water you bring will depend on many factors, such as the number of people, length of the trip and more. However, a good rule of thumb is to bring more than you think you'll need.
If you are going to be spending your time in the sun, it is advisable to bring two to six liters per person per day. Also, don't forget to bring a source of electrolytes.
Camping in the Sand
Camping out in the desert or on a beach can be a wonderful experience. However, it is critical that you plan for the climate and bring the necessary gear to have a good (and safe) time.
Be sure to bring the items listed above (in addition to more traditional camping gear) with you on your next desert or beach camping adventure.