Planning a Road Trip? What You Should Know About Rental Car Insurance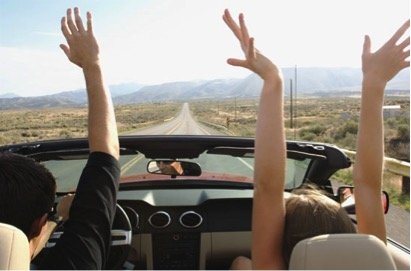 Are you planning a road trip? Do you intend to use a rented car? If so, you should consider taking rented car insurance before your grand trip.
Why rental car insurance is important
Ensuring that you're insured on your road trip is vital. Insurance cover ensures that you won't have to dig into your pocket in case of anything on the road. Depending on the terms of your policy, you'll be covered for damage to the rental car or other people's property, personal injury and theft. Taking out rental car insurance will help you avoid unexpected expenses.
How to get the best deal for rental car insurance
When you approach a rental car company, you'll be given the option of choosing to purchase car insurance from them or getting your own insurance for the road trip. The following are some points to consider when selecting rental car insurance to ensure that you get the best deal.
Review your own auto policy first
Before you dive into signing an insurance policy with the car rental company, review your own auto insurance policy. Many drivers are not aware that they may already be covered through their current auto insurance according to the National Association of Insurance Commissioners.
Take a closer look at your current auto insurance policy. You can use this as your first line of protection when you rent a vehicle. This is so long as your policy provides the basic liability coverage. You can extend your coverage to your rental car. In many cases, the same terms and deductibles will apply to your rental vehicle.
Purchase a non-owner car insurance policy
Most people who choose to rent a car for a trip don't have vehicles of their own. If you don't have a car, then you probably don't have auto insurance. You can purchase temporary insurance from an insurance company to cover the period of your trip. These are reasonably priced.
Credit card coverage is only secondary coverage
Many people rush to get auto insurance for their rental cars from their credit card providers. However, this type of coverage is only secondary. That means that it is used only to bulk up your primary auto insurance policy. It is therefore important to ensure that you have a primary insurance policy and only resort to your credit card company to bulk it up. Credit card companies offer coverage for damage, theft and collision. They don't offer coverage for personal liability.
Compare the options available
Be sure to compare different car insurance options before you commit to any particular one. This is the best way to identify car insurance deals. Look for various coverage options and what is offered e.g. repair coverage, theft, collision cover, personal liability etc.
Read the fine print
Be sure to scrutinize the documentation before you take out insurance. Ensure that you understand the terms of making a claim. Read the rental car agreement as well. Be sure to take note of sections where they disclose the responsibilities of the renter as far as state laws are concerned.