How to Prepare yourself for a Backpacking Trip to Utah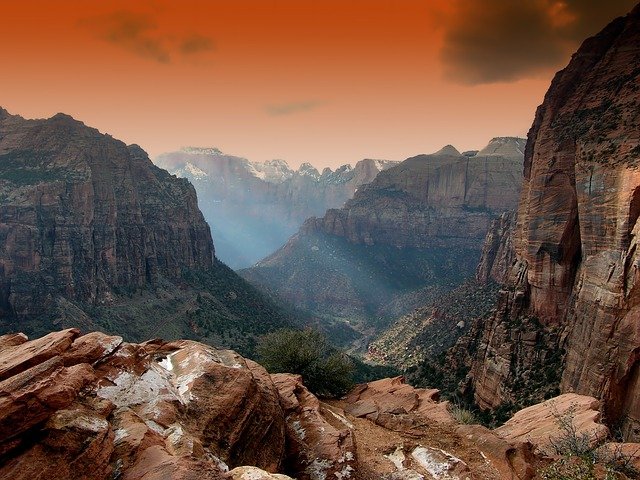 Enter Utah: A utopia of Mother Nature's greatest qualities.
Between the snow-capped mountains, canyons, forests, sandstones arches, fresh spring-fed creeks, waterfalls, an oasis nestled in the dessert and endless terrain of diverse landscape combined with fascinating wildlife, it's no wonder why Utah is a backpacker's paradise.
If you're a lover of nature and seek an experience that promises to change your perception of earth, a Utah backpacking trip is in your destiny. Backpacking is also a chance to bond with your loved ones, discover a new appreciation of nature and experience an adventure that promises to change your life.
But before enduring in such a journey, it's imperative that you understand the basic backpacking essentials to prepare your mind and body of the risks involved during your adventure.
Planning Ahead
Utah is a densely layered landscape that is inhabited with unique trails that lead to imminent directions. Thanks to modern technology, you can map out your hiking route to pinpoint the direction you're most inclined to explore. Local Rangers also make for wonderful consultants if you're unfamiliar to the terrain, and not mention, Utahans are known for their welcoming ways as well as being in tune with nature —so don't hesitant to ask them a question you might have.
Get to know the environment
Utah is engulfed with a variation of spellbind natural structures, diverse plants and exotic animals—so it's vital that you're able to differentiate and interpret what each element makes this playground of wildlife potentially dangerous.
Practice makes perfect for beginners
Like all matters in life, practice is needed to overcome any obstacle. If you have little experience backpacking, start slow and spend time surveying the environment during the day and at night. Stay close to others and never isolate from your group or partner. Equip yourself with first aid training, and never venture too far from camp during the early stages of backpacking.
Utilize your common sense
Backpacking in Utah is an exhilarating and exciting experience; however, with all that blood flow circulating your veins, you're more prone to enduring and injury. Every step should be carried with caution, as terrains are slippery, narrow where rockslides common occurrences. Utah also has a tendency to mesmerize its visitors with its jaw dropping landscape, so pay attention to your surroundings, don't walk while taking photos and never wonder off trail.
Slow and steady
Your backpacking adventure will most likely be slow in pace if your have different generations of hikes in your group.
Fast hikers tend to be, well, fast and can lose course of where they are and spread the group further apart. Backpacking in Utah is a time to relish in nature, so why speed through it?
Don't change the environment
The one rule when interacting with nature is: Leave it the way you found it.
It may sound tedious and a bit childish, but hikers have a tendency to leave trash, feed animals and take certain things back such as fruit or flowers. In order to extend the longevity of Utah's national parks, certain things should remain the same in order to preserve its health, lifespan and beauty. And when you actually experience Yellowstone, you'll wonder why anyone could want to harm it.
Water, water and water
Healthy hydration is the cornerstone to life, especially during a backpacking trip. Dehydration is highly dangerous, as your energy reduces, motor skills begin to improperly function and other health risks can continue to worsen—resulting in your rate for survival smaller by the minute.
Essential items for every backpacker
Pocketknife: Comes in handy in a wide variety of situations. Useful in certain tasks such as: repairing shelter, lighting firewood and other miscellaneous reasons.
Flashlight: Nighttime in Utah is a shade of darkness who've yet to experience. Bring a fully charged flashlight with you to ensure you have eyes at all times.
Map and Compass: To avoid getting lost, these are your two best tools to avoid such a situation. In knowledgeable hands, a compass can be used to find a way back to civilization.
Whistle: Essential device that is extremely useful is the event of an emergency. In Utah's vast landscape, a whistle will echo loud enough to hear for miles.
Image: https://pixabay.com/en/zion-park-utah-mountains-landscape-139012/
---
More to Read: