Pets on a Road Trip: Driving Long Distance with Your Four-Legged Friend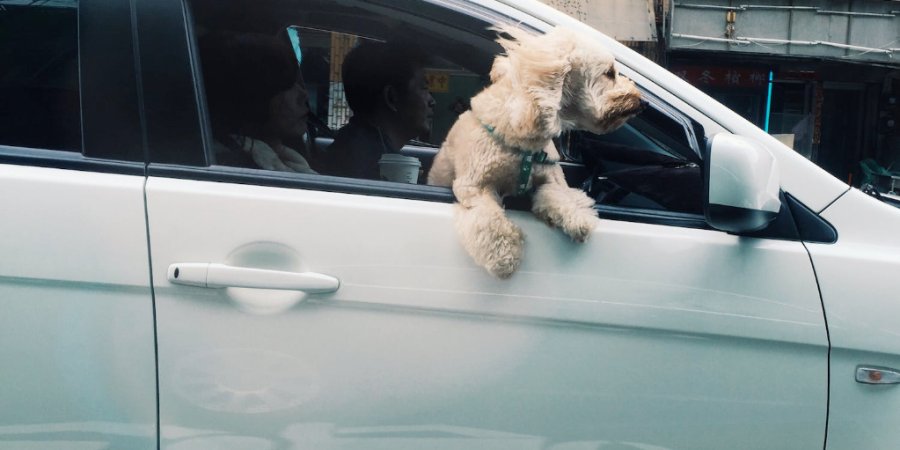 Taking a road trip with your pet can be a fun and rewarding experience for both of you. With some planning and preparation, you can ensure your furry friend is happy, healthy, and comfortable throughout the journey. This article will provide tips and advice for traveling long distances in a car with your cat or dog.
Supplies to Pack
The most important thing when traveling with pets is being prepared with the proper pet supplies. Here are some essentials to pack:
Food and water - Pack 1-2 days extra worth of your pet's regular food and several extra bottles of water. Bring collapsible bowls for easy feeding and watering.
Medications - If your pet takes any medications, bring at least an extra week's supply. Also pack medications for motion sickness if needed.
Cleaning supplies - Paper towels, stain/odor remover, trash bags, and doggy litter bags are useful for quickly cleaning up any messes.
Toys and treats - Pack a few favorite toys and treats to keep your pet entertained and comforted.
First aid kit - A pet first aid kit with bandages, antiseptic, tweezers, etc. can be handy in case of minor injuries.
Pet bed and blankets - Help your pet feel cozy by packing their own familiar bed and blankets.
Collar, leash, harness - Always keep your pet restrained when outside of the vehicle. Bring their everyday walking gear.
Pet carrier - A hard or soft sided carrier ensures safe confinement when needed.
Planning Your Route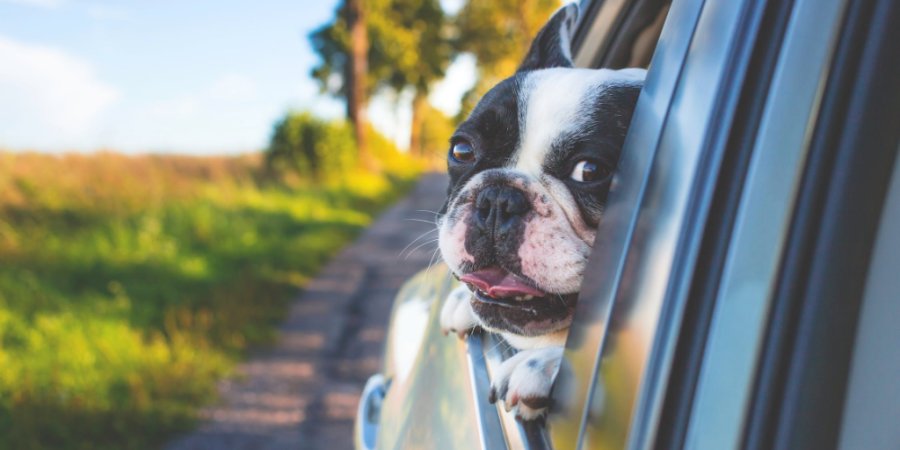 When mapping out your road trip route, consider the needs of your pet. Plan to stop at least every 2-4 hours to let your dog walk and relieve themselves. Locate pet-friendly rest stops, parks, and gas stations along the way for quick potty and exercise breaks. Try to book pet-friendly lodging at intervals matching your pet's endurance for long periods in the car. Avoid planning long driving days back to back. Build in some flexibility for unscheduled stops if needed.
Pet Comfort and Safety
For your pet's maximum comfort and safety, restrain them properly in the car. Dogs should be in a secured crate or wear a crash-tested harness attached to a seat belt. Cats can ride in hard-sided carriers buckled into a seat. Never allow pets to roam freely in a moving vehicle. Open windows only a crack to prevent dangerous jumping or claw injuries. Run the A/C to keep your pet cool and provide plenty of fresh flowing air. Play calming music and consider anti-anxiety medications if your pet gets very stressed in the car. Schedule regular stops for exercise, bathroom breaks, and drinks of water.
Managing Potty Needs
One major consideration when road tripping with pets is managing their bathroom needs. Adult dogs can typically hold their bladder for up to 8 hours, while puppies need potty breaks every 1-2 hours. Try limiting food and water intake before longer driving stretches. Line crates with absorbent pee pads. Pack plenty of waste bags and cleaning supplies in case of accidents. When stopping, immediately take your dog to designated pet relief areas for potty breaks. Keep your pet leashed and always clean up after them. Cats can either be left in carriers with absorbent lining or be leash trained for walks to do their business.
Lodging with Pets
Finding lodging that allows pets makes road trips much easier. Research pet-friendly hotels along your route in advance and call to confirm policies. Opt for hotels with designated outdoor relief areas. Vacation rental homes often welcome pets and provide ample indoor and outdoor space. Campgrounds with RV hook-ups are very accommodating for traveling with pets. Wherever you stay, inspect rooms for hazards and crate your pet if left alone. Keep rooms tidy and bathe pets if needed to avoid fees for damages, odors, and excessive cleaning.
Fun for the Whole Family
Road tripping with your furry companion can be fun for everyone. Schedule visits to dog parks, hiking trails, and beaches that allow pets. Pack a picnic so you can all enjoy the outdoors together. Take lots of photos capturing your pet in new places. Bring toys and play games at rest stops to burn off energy. Your pet will love exploring new sights, smells, and sounds alongside their favorite humans. Just always follow basic safety rules and be considerate of others for smooth travels.
Conclusion
Long distance travel with pets can make for an unforgettable trip. With planning and preparation, your pets can stay healthy, safe, and comfortable for the journey. Manage their needs along the way, arrange pet-friendly lodging, and build in fun activities suited for your companion. Road tripping together creates wonderful bonds and memories you'll treasure. The extra effort pays off for an amazing adventure with your furry best friend by your side.
---
More to Read: