Must-See Spring and Summer Events in Riga 2023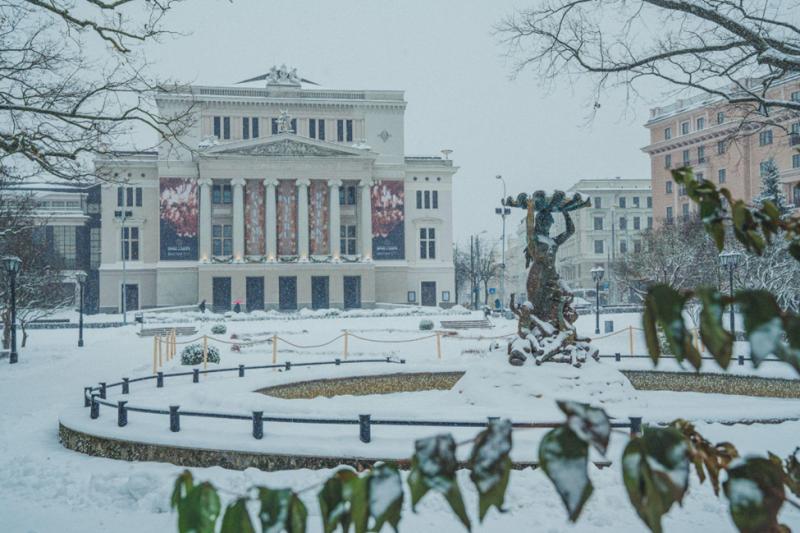 Want to avoid the tourist traps and instead, experience Latvian culture first-hand? Look no further than the exciting events taking place across Riga, city and capital of Latvia.
With everything from sporting events, vibrant nightlife and opera to traditional festivals and international music festivals alike, you'll never be bored when you visit Riga city.
Here is our selection of the top must-see events in Riga in 2023.
2023 IIHF Ice Hockey World Championship
Latvians are known for being passionate about ice hockey so why not join them and international fans for the 2023 Ice Hockey World Championship in Riga?
This global sports event takes place in Riga from 12-28th May 2023 and features top-level teams including Canada, Switzerland and Norway. Find out more here.
Riga Opera Festival 2023
If you're planning to visit Riga city in June 2023 and love opera, ballet and all things classical, don't miss the Riga Opera Festival.
Now celebrating its 25th year, it was the first of its size in Eastern Europe and features local soloists, international stars, and for the second year running, features stunning ballet performances. Find out more here.
Positivus Festival 2023
What better way to experience Riga than attending the annual summer music and cultural event the Positivus Festival on Lucavsala Island?
Now in its 25th year, this festival has been nominated for several European awards and attracts both world-class and international artists such as Muse, Robert, Plant and Ellie Goulding. This year, it takes place from 14th-16th July and will be headlined by Sam Smith. Find out more here.
Ligo and Jāņi (Summer Solstice Festival)
Whether you live in Riga or you're just visiting, don't miss the most Latvian of all events- the annual Summer Solstice celebrations that take place across the country.
Taking place in June every year, this traditional celebration will have you experiencing the unique Baltic culture first-hand.
Search for fern blossoms, wash your face in the morning dew, gather herbs, drink beer, play traditional games and enjoy the fantastic Latvian folk groups and musicians and return home feeling like a true Latvian.
Nationwide Latvian Song and Dance Festival
Taking place between 30th June - 9th July 2023, the Nationwide Latvian Song and Dance Festival offers a snapshot of cultural identity in Latvia.
Now in its 150th year, it's a celebration of everything it means to be Latvian including the traditions, folklore and creativity that have united the country throughout challenging times.
Attend some of the performances to enjoy breathtaking choirs, dancing, instrumental music, wind orchestra music, amateur theater, applied arts, folk costume shows and much more. Find out more here.
Summary
Visit Riga in 2023 and you'll discover a wealth of exciting performances, sports events, festivals and gatherings that highlight the best of Latvian culture and leave you hungry for more. The only question is, which of these fantastic events will you attend?