Cool and Unusual Things to Do in Houston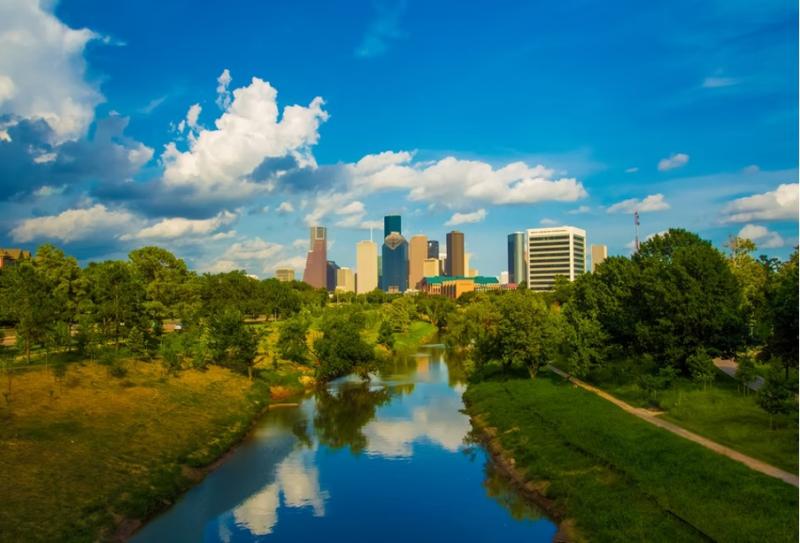 Houston, a beautiful city in Texas, United States, is visited by thousands of travelers every year. With its rich history, kind locals, convenient facilities, and vibrant environment, the town has successfully drawn tourists' attention for the past two decades. However, Houston has a lot more new things to offer than its usual touristy spots and activities. If you are more than a tourist in this American city and wish to imbibe the genuine vibe of the place, then the below-mentioned list of cool and unusual things to do in Houston on Houstoning.com will guide you in your journey as a loyal traveler.
1. Pay a visit to the famous Beer Can House
The iconic house of John Milkovisch where he started creating fences, sculptures, mobiles, and windmills out of his waste beer cans in 1960. Before his death in 1988, his creation reached such a massive amount that it became one of the city's most unique attractions. A visit to this place is a must if you want to witness how waste beers can be applied to make innovative art.
2. Munch on some Delicious Snacks In The Hobbit Cafe
If you are a debut fan of the Lord of the Rings series, then The Hobbit Cafe must be on your Houston bucket list. After being established as a vegetarian cafe almost 50 years ago, it also serves carnivorous people now. Whether it is the diverse collection of beers or the tasty Tex-Mex cuisine, the Hobbits Cafe will live up to the hype and expectation with its Tolkenanian twist in every corner.
3. Take a round of the National Museum of Funeral History
Situated in the peaceful neighborhood of Houston, the National Museum of Funeral History offers a fantastic insight into the funeral culture of this American country. The unmatched collection of this museum includes African fantasy coffins, a visual history of embalming JFK's real eternal flame, an array of marvelous motorized and horse-drawn hearses, a miscellaneous collection of famous personalities' funerals. Also, a tragic funeral bus that was meant to carry both mourners and the deceased is displayed in the collection. An embalming school is also part of this extraordinary museum that you must visit on your trip to Houston.
4. Have A Unique Experience in the Buffalo Bayou Park Cistern
Like no other park you have ever visited, the Buffalo Bayou Park comprises a substantial subterranean cistern that once upon a time used to hold 15 million gallons of drinking water for the citizens of Houston. This 87500 square foot space developed in 1926 happens to be one of the earliest underground reservoirs of the city. After being decommissioned in 2007 due to irreparable leakage issues, the Buffalo Bayou park authority developed the cistern as an uncommon spot for the park visitors. The unchanged and vintage cistern offers the visitors a peaceful ambiance away from the city's hustle-bustle. If you are not comfortable going to a dark underground place, you can get a view of it by Donal Dipski's Down Periscope Project.
5. Marvel at the Mosaics of Smither Park
More than 300 folk artists have carved out abstract patterns and common shapes out of mosaics in this spectacular park. Walking in this colorful mosaic-covered park feels like visiting an outdoor art gallery. Recycled materials such as discarded glasses have also been applied to develop these artworks by these self-taught painters. You will often find the park crowded with artists making new additions to this continuously evolving art project.
6. Sit and Contemplate in the artistic Rothko Chapel
The 14 enormous black and color-splashed paintings by renowned American abstract artist Mark Rothko adorn the walls of this chapel, located in Houston. Rothko collaborated with various architects such as Howard Barnstone, Philip Johnson, and Eugene Aubery to establish this chapel. However, he could not witness the completion of the process due to his demise shortly before the chapel's inauguration in 1971. The chapel is not dedicated to any specific religious group; instead, it has been built as a universal space for meditation and worship. The place has also been serving as a center for international social justice since 1973, where prestigious guests such as South African president Nelson Mandela and American President Jimmy Carter have made their presence.
Final Words
Being the largest city in Texas, Houston bears a substantial amount of local population and travelers all across the globe who wish to explore the unexplored in this city. If you belong to them, our guide is created to make your trip convenient and memorable. Go through it to make your Houston experience fun-filling.