Vacation in Denver, Colorado: Travel Tips & Things to Know (By a Local)
Denver, Colorado is a perfect vacation spot for those who enjoy the outdoors, art, music, and unique culinary experiences. The city boasts a vibrant and diverse culture, making it an ideal destination for all types of travelers. This comprehensive guide will provide you with everything you need to know to plan your trip to Denver, from how to get there to the best accommodations, food, and activities. Whether you're looking to hike in the mountains, explore the city's museums, or indulge in its renowned cuisine and craft beer scene, this guide has got you covered. So pack your bags and get ready to experience the best of Denver!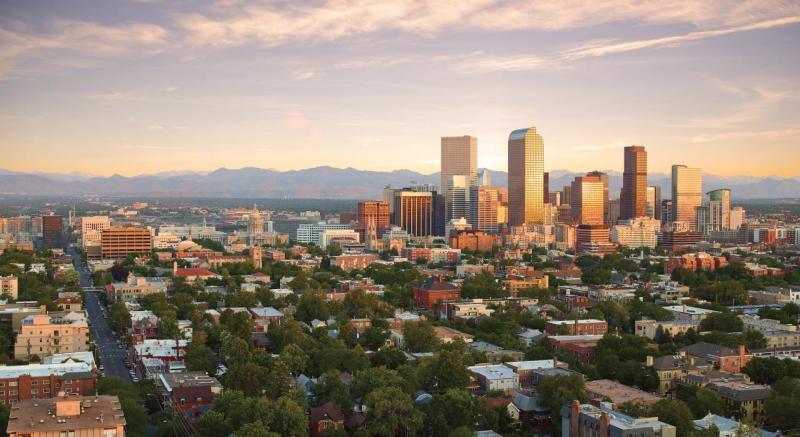 Getting to Denver
Denver is easily accessible by air, car, train, and bus. Denver International Airport (DEN) is the primary airport serving the city, with direct flights from many major cities across the US and the world. If you prefer to drive, Denver is located at the crossroads of several major highways, including I-25, I-70, and US 6. Amtrak and Greyhound both operate in Denver, making train and bus travel to the city convenient and affordable. No matter how you choose to travel, getting to Denver is relatively easy and straightforward.
Accommodations in Denver
Denver offers a wide range of accommodations to suit every budget and preference. When choosing the perfect place to stay, consider factors such as location, amenities, and price.
Hotels in Denver range from budget-friendly to luxury, with many located in downtown Denver near popular attractions. Vacation rentals in Denver, such as apartments and houses, are another option for those looking for more space and privacy. Hostels are ideal for budget-conscious travelers and backpackers, while campgrounds are perfect for those who want to enjoy the great outdoors.
To choose the perfect accommodation, consider your budget, travel dates, and preferred location. Downtown Denver is a great choice for those who want to be in the heart of the city, while neighborhoods like Capitol Hill and LoHi offer a more local feel. Look for accommodations that offer amenities like free breakfast, Wi-Fi, and parking, and read reviews from other travelers to get an idea of what to expect. With so many options to choose from, finding the perfect accommodation in Denver is easy.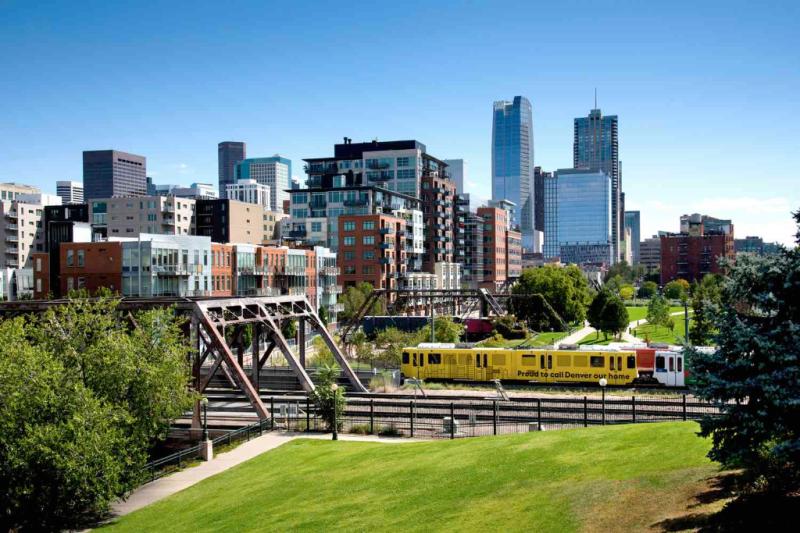 Things to do in Denver
Denver offers a plethora of activities and attractions for visitors of all ages and interests. Here are some of the top things to do in Denver during your vacation:
Explore Downtown Denver: Stroll through the streets of downtown Denver and take in the city's unique architecture, art galleries, and boutiques.
Visit the Denver Art Museum: The Denver Art Museum houses an extensive collection of American Indian, African, and Western American art, as well as contemporary art and photography.
Go to the Denver Zoo: The Denver Zoo is home to over 4,000 animals from around the world and offers educational exhibits and interactive experiences.
Hike in Rocky Mountain National Park: Just a short drive from Denver, Rocky Mountain National Park offers breathtaking views and a wide range of hiking trails for all skill levels.
Bike the Cherry Creek Trail: This 22-mile paved trail is perfect for biking, walking, and running, and offers scenic views of the city and Cherry Creek.
Experience Red Rocks Park and Amphitheatre: Red Rocks is a natural outdoor amphitheater that has hosted some of the world's most famous musicians. The park also offers hiking trails and stunning views of the surrounding area.
Try craft beers on the Denver Beer Trail: Denver is home to over 100 breweries, and the Denver Beer Trail offers a self-guided tour of some of the best.
Take a hot air balloon ride: Experience Denver from a new perspective with a hot air balloon ride over the city and surrounding mountains.
Enjoy a Denver Broncos game: Sports fans will love catching a game at Sports Authority Field at Mile High, home of the Denver Broncos.
With so many things to do in Denver, you'll never run out of activities to keep you entertained during your vacation.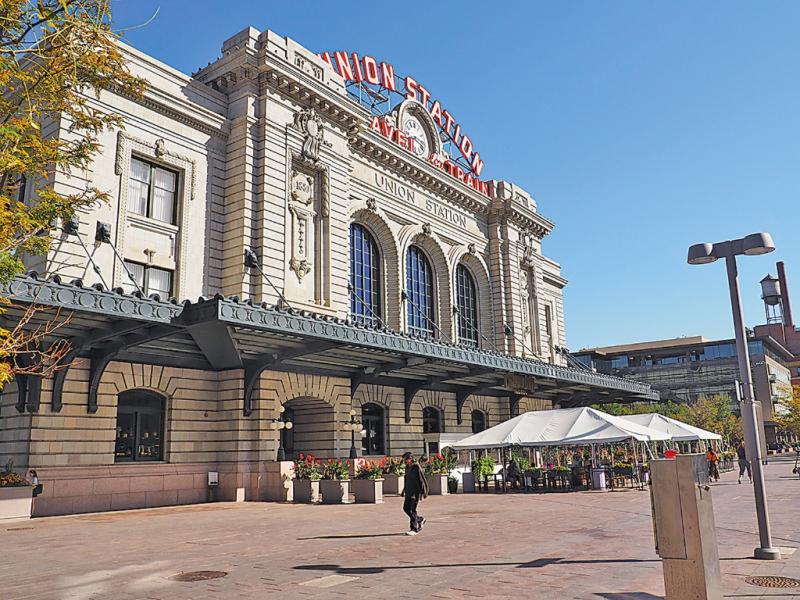 Tasting The Local Cuisine
Denver is a foodie's paradise, with a wide range of cuisines and dining experiences to choose from. Here are some of the top foods and drinks you should taste during your visit:
Green Chile: A Denver staple, green chile is a spicy, savory sauce made with pork, green chiles, and other spices. You can find it on everything from burritos to burgers.

Rocky Mountain Oysters: Also known as "prairie oysters," these deep-fried bull testicles are a popular dish in Colorado.

Craft Beer: Denver is known for its craft beer scene, with over 100 breweries in the area. Try a local favorite like Great Divide Brewing or Denver Beer Co.

Bison Burgers: Bison meat is a healthier alternative to beef and a staple in Colorado cuisine. Try a bison burger topped with green chile for a true Denver experience.

Margaritas: Denver is home to some of the best margaritas in the country, made with fresh ingredients and top-quality tequila. Check out places like Los Chingones or Tamayo for a great margarita.

Palisade Peaches: These juicy, sweet peaches are grown in Palisade, Colorado, and are a must-try during the summer months.

Breakfast Burritos: Denver is known for its breakfast burritos, packed with eggs, potatoes, cheese, and green chile. Try one from local favorites like Santiago's or La Popular.

Whiskey: Denver has a thriving whiskey scene, with several distilleries in the area. Try a flight at Laws Whiskey House or Stranahan's Colorado Whiskey.
Whether you're a foodie or just looking to try some new dishes, Denver has something for everyone.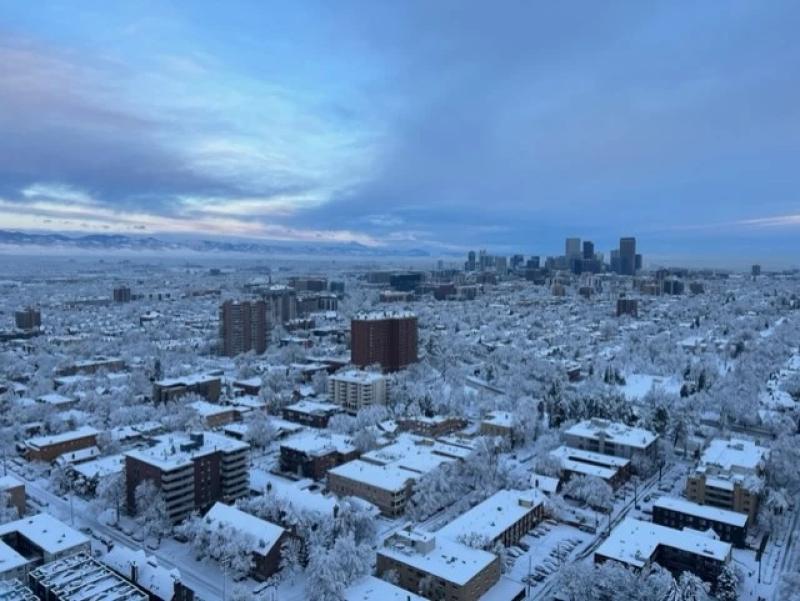 Shopping in Denver
Denver is a great destination for shoppers, offering a wide range of shopping experiences from luxury boutiques to unique local shops. Here are some of the top shopping destinations in Denver:
Larimer Square: This historic block of Victorian buildings is home to some of Denver's best shopping, with boutiques, galleries, and restaurants.

Cherry Creek Shopping Center: This upscale mall is home to over 160 stores, including high-end brands like Neiman Marcus, Tiffany & Co., and Louis Vuitton.

Denver Union Station: In addition to being a transportation hub, Denver Union Station is also home to several shops and boutiques, including Tattered Cover Bookstore and 5 Green Boxes.

16th Street Mall: This pedestrian-friendly shopping district features over 300 stores and restaurants, as well as street performers and art installations.

Antique Row: Located on South Broadway, Antique Row is a great destination for vintage and antique shopping, with over 100 shops and boutiques.

Denver Pavilions: This outdoor shopping center features a mix of popular retailers like H&M and Forever 21, as well as local shops and restaurants.

South Pearl Street: This charming neighborhood offers a mix of boutiques, galleries, and restaurants, as well as a popular farmers market during the summer months.
Whether you're looking for high-end brands or unique local shops, Denver has something for every type of shopper. Don't forget to check out the city's many farmers markets and craft fairs for locally made goods and unique finds.
Day Trips from Denver
Denver is surrounded by natural beauty and offers many opportunities for day trips to explore the great outdoors. Here are some of the top day trips from Denver:
Rocky Mountain National Park: Located just 1.5 hours from Denver, Rocky Mountain National Park offers stunning mountain scenery, hiking trails, and wildlife viewing.
Mount Evans: Drive up the highest paved road in North America to the summit of Mount Evans, where you'll enjoy panoramic views of the surrounding mountains and valleys.
Colorado Springs: Visit the Garden of the Gods, a stunning park filled with towering red rock formations, or take a scenic drive to Pikes Peak, the second-highest peak in Colorado.
Boulder: Just a short drive from Denver, Boulder offers outdoor activities like hiking and biking, as well as charming shops and restaurants on Pearl Street.
Golden: This historic mining town is home to the Coors Brewery, as well as hiking and biking trails along Clear Creek.
Breckenridge: Head to this charming mountain town for skiing, snowboarding, and winter sports in the winter, or hiking and biking in the summer.
Estes Park: Located at the entrance to Rocky Mountain National Park, Estes Park is a quaint mountain town with shops, restaurants, and outdoor activities.
With so many natural wonders and charming towns nearby, Denver is the perfect base for day trips to explore the beauty of Colorado.
Nightlife in Denver
Denver has a vibrant nightlife scene that offers a variety of activities for young people. Here are some of the top things to do in Denver at night:
Bars and Clubs: Denver has a thriving bar and club scene, with options for every taste, from craft beer bars to high-energy dance clubs.
Live Music: Denver is known for its live music scene, with many venues offering performances by local and national musicians. Check out the Bluebird Theater, the Fillmore Auditorium, or Red Rocks Amphitheatre for great shows.
Comedy Clubs: Denver has several comedy clubs that offer stand-up comedy shows, including Comedy Works and the Denver Improv.
Food and Drink Festivals: Denver hosts a variety of food and drink festivals throughout the year, including the Great American Beer Festival, the Denver Food and Wine Festival, and the Denver Taco Festival.
Outdoor Movies: During the summer months, you can catch a movie under the stars at one of Denver's many outdoor movie venues, such as Film on the Rocks at Red Rocks Amphitheatre.
Escape Rooms: For a fun and challenging night out, try an escape room adventure, where you'll work with a team to solve puzzles and escape from a locked room.
Ghost Tours: Take a spooky tour of Denver's haunted locations, such as the Molly Brown House Museum or the Brown Palace Hotel.
With so many options for nightlife activities, young people in Denver are sure to find something to suit their tastes and interests.
Festivals and Events in Denver
Denver is a city that loves to celebrate, and there are many festivals and events held throughout the year that showcase the city's culture, history, and outdoor lifestyle. Here are some of the top festivals and events in Denver:
Denver PrideFest: This LGBTQ+ celebration takes place in June and features a parade, live music, food and drink vendors, and more.
Denver Chalk Art Festival: Every summer, artists gather in Larimer Square to create stunning chalk masterpieces on the pavement.
Great American Beer Festival: This annual beer festival is the largest in the country, featuring hundreds of breweries and thousands of beers.
Cherry Creek Arts Festival: Held over Fourth of July weekend, this arts festival showcases the work of more than 200 artists from around the country.
Denver County Fair: This quirky and fun fair features everything from traditional fair exhibits to science experiments, roller derby, and more.
National Western Stock Show: Held every January, this event celebrates Colorado's ranching heritage with livestock shows, rodeos, and western-themed activities.
Cinco de Mayo: Denver's Cinco de Mayo celebration features live music, traditional Mexican dancing, food and drink vendors, and a parade.
Colorado Dragon Boat Festival: This festival, held at Sloan's Lake, features dragon boat races, live music, martial arts demonstrations, and more.
From cultural festivals to outdoor events, there is always something happening in Denver. No matter what time of year you visit, there is sure to be a festival or event that will make your trip even more memorable.
Conclusion
Denver is a great vacation spot that offers a wide variety of activities for all types of travelers. From outdoor adventures and cultural attractions to vibrant nightlife and delicious food and drink options, Denver has something for everyone. Some of the pros of visiting Denver include its beautiful natural scenery, friendly locals, and numerous festivals and events throughout the year. However, some potential cons of visiting Denver include the city's high altitude, which may cause altitude sickness for some travelers, and the cost of accommodations, which can be expensive during peak tourist seasons. Overall, Denver is a wonderful destination for those seeking adventure, culture, and relaxation.
---
More to Read: