Top UK Fishing Destinations: An Angler's Paradise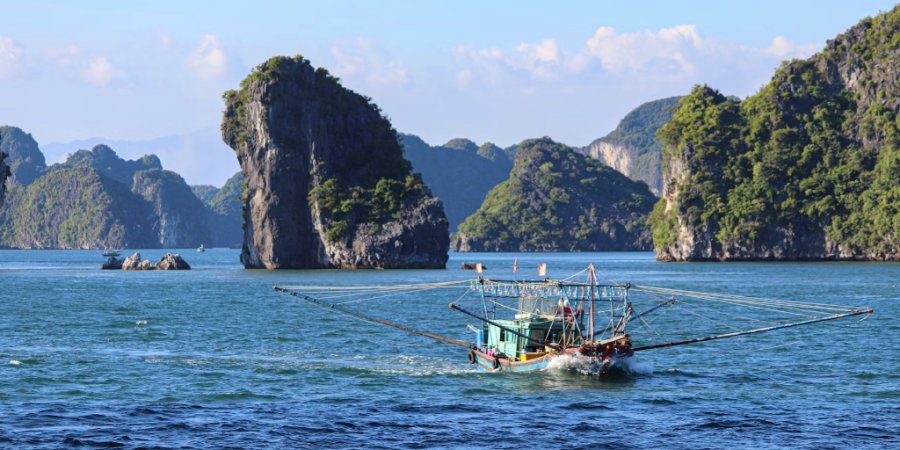 Fishing holidays offer a unique blend of relaxation and excitement. The UK, with its diverse landscapes and rich aquatic life, is a treasure trove of fishing destinations. Let's explore these locations in more detail.
Scotland: The Land of Lochs
Scotland, particularly Sutherland, offers a unique fishing experience in a remote location. Here, you can escape the hustle and bustle of daily life and immerse yourself in nature. The rugged landscapes, rolling hills, and serene lochs make Scotland a picturesque fishing destination. The lochs offer ample opportunities for trout fishing. You can even turn your fishing trip into a camping adventure, spending a couple of days in the great outdoors before returning to the comfort of a hotel.
In addition to trout, Scotland's lochs and rivers are home to a variety of species, including salmon, pike, and perch. The best time to visit for trout fishing is during the spring and early summer, while salmon season typically runs from February to October.
Ireland and Northern Ireland: A Short Ferry Trip Away
Just a short ferry trip away, Ireland and Northern Ireland offer a wealth of fishing opportunities. Lough Corrib in Connemara is a must-visit for anglers, where you can fish for the red-fleshed Corrib trout, a species unique to the country. There's also a local tradition of 'dapping', a unique fishing technique that adds to the experience.
The River Moyola in Northern Ireland, flanked by moorland and meadow scenery and the impressive Sperrin mountains, is another excellent choice for fishing enthusiasts. The river is known for its brown trout and dollaghan, a unique strain of trout found only in Northern Ireland. The best time to visit for trout fishing is during the spring and early summer.
Northumberland: Home to a Successful Hatchery Programme
Northumberland's North Tyne River is renowned for its successful hatchery programme that has significantly boosted salmon stocks. This makes the river one of the best places to catch salmon in England and Wales. The salmon stocks here rival even those in Scottish rivers, with very large fish weighing in at an average of 20 lbs. The river's scenic surroundings add to the allure, making it a top choice for a fishing trip.
In addition to salmon, the North Tyne River is also home to sea trout and brown trout. The best time to visit for salmon fishing is during the autumn months, while trout can be caught throughout the summer.
Kent: A Haven for Cod Fishing
Kent's Dungeness Beach is a famous destination for cod fishing. Here, you can find large specimens that easily weigh in at double figures. During the summer and autumn months, the beach is also known for excellent bass fishing. Kent is a great choice for those who enjoy the thrill of never knowing what they might catch next, with sole, flounder, and dab also common catches.
In addition to fishing, Dungeness Beach is also known for its unique landscape and the Dungeness National Nature Reserve, home to a wide variety of wildlife. The best time to visit for cod fishing is during the winter months.
Planning Your Fishing Trip
According to experts who write for us on travel, choosing the perfect fishing destination is just the first step in planning your fishing trip. It's also crucial to familiarize yourself with the local rules and the permits you will need before you book your UK fishing holiday. Make sure you have the right angling equipment before you set off, available from specialist providers like Fishing Hut.
If you're considering a fishing charter for your trip, it's also important to understand the costs involved, including the customary tip for the charter crew. If you're unsure about how much to tip, you might find our guide on "How Much Should You Tip for a Fishing Charter" helpful.
Before you embark on your fishing adventure, make sure you're well-prepared. Our guide on "Preparing for a Family Fishing Trip: The Must-Have Essentials" provides a comprehensive checklist to ensure you have everything you need for your trip.
---
More to Read: