The 5 Best Mexico City Neighborhoods to Explore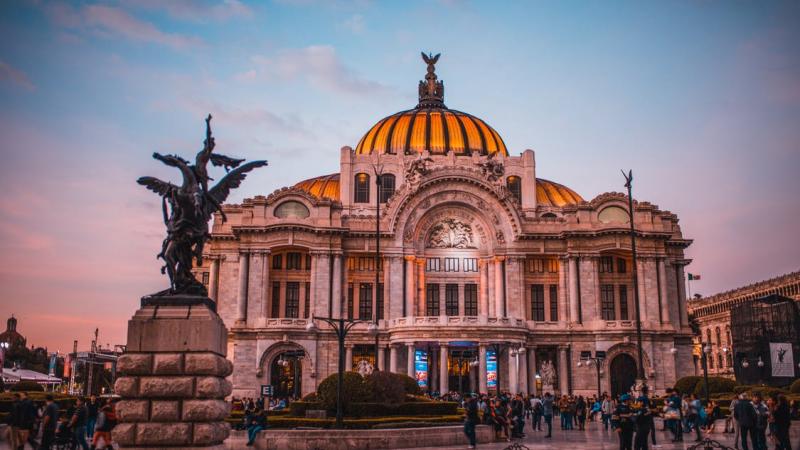 Mexico City, being one of the world's largest cities, may be challenging to traverse. When you break it down into neighborhoods, though, it becomes much easier to navigate and figure out where things are. Exploring Mexico City's hundreds of fantastic neighborhoods is one of the most exciting aspects of visiting. Indeed, Mexico City has hundreds of neighborhoods – around 350! — Each offers a unique experience.
Here are some of Mexico City's most intriguing and interesting locations to visit and explore.
Roma
Roma, the hipster younger brother of Condesa, is frequently referred to as Mexico City's trendiest neighborhood. Of course, it depends on your idea of hip, but Roma has lots of nightlife, modern art galleries, and eccentric cafés. This city also harbors great food scenes and food halls with spectacular views and stellar cafes.
Condesa
As stated above, Condesa is the older brother to Roma; this is due to their proximity to one another. Moreover, they share a common history hence why they list the best neighborhood cities to visit. Condesa, like Roma, is awash in color, making it a lovely day trip or home base for travelers. Condesa's broad, green boulevards also make it feel far from the bustle of downtown, even though Centro Historico is only a few kilometers away. The lovely Parque Mexico, one of Condesa's biggest attractions, is full of dogs, music, and lots of seats to take it all in. moreover, it offers several art deco masterpieces. It also boasts some of the city's greatest nightlife.
Santa Fe
The neighborhood of Santa Fe is Mexico City's major business district and mostly made up of modern high-rise buildings, shopping malls and Centro Santa Fe, which is one of the largest malls in Latin America. It also includes various residential areas and is home to various universities. So, as well as a plethora of experiences to partake in, you'll be sure to discover something new about yourself when you visit. Moreover, the vast selection of hotels in Santa Fe, Mexico City are said to offer great and delicious foods and world class accommodations, ranging from boutique hotels to five star resorts.
Coyoacán
Coyoacán, Mexico City's most renowned southern neighborhood, is famed for being the birthplace of Frida Kahlo and hosting her hugely popular museum. In the central plaza, you may also enjoy a warm atmosphere and sample some outstanding coffee. Coyoacan offers you a more quiet and chiller vibe. Because Coyoacan is a little off the main road, local knowledge is invaluable. Coyoacan features two outstanding marketplaces: Mercado Coyoacan and Mercado de Antojitos. Trying the fried quesadillas and tostadas, then working it off with a brisk walk around the adjacent Viveros de Coyoacan Park, is highly recommended.
Polanco
Polanco is a posh area known for its high-end shopping on Avenida Presidente Masaryk, Mexico's most expensive boulevard. And several notable cultural institutions like the Museo Soumaya and the Colección June. High-end shopping, elegant cocktail bars, and some of the world's greatest restaurants can all be found in Polanco. Polanco is a good place to start if you're wondering where to dine in Mexico City. However, Polanco isn't simply a pretty face with a bland demeanor. It also includes some of the greatest locations to see in Mexico City. Notably, Polaco Rome and Condesa are considered the safest neighborhoods of Mexico City.