Recommended Safari Resorts of Kenya
Recommended Safari Resorts of Kenya Situated on the East Coast of Africa, Kenya enjoys a growing reputation as somewhat of a tourist hot-spot due to its stunning locale, high-class visitor amenities and warm climate. Its safari services are one of the focal reasons for its increased popularity and the following resorts are some of the most noteworthy and renowned establishments in the country and recommended for their quality service and value for money:
Sasaab The Sasaab resort is located within the Samburu tribe and sits harmoniously on a luxurious safari-setting hilltop where guests can enjoy the peace and quiet as well as the stunning scenery around them. The accommodation is designed to reflect the African culture and the experiences offered are extensive, including night-drives where one can witness the likes of Cheetahs, Leopards, Lions and Elephants in their natural habitat.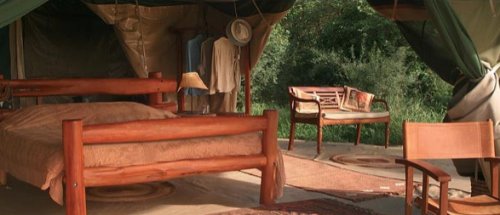 Ol Donyo The beautiful and remote Ol Donyo Game Lodge is situated atop the Chyulu Hills in East Kenya. Consisting of seven individual cottages, each designed from local materials, guests are treated to panoramic views from their bedrooms, and rooms for families with children as well as honeymooners are available. Game-drives, bush-walks, air-views and mountain biking are just a taste of the magnificent array of options available to visitors.
Saruni-Samburu Perched at the top of the Kalama Mountains, this resort, like the others, features a majestic view of Kenya's beautiful scenery and is set apart from any worn track-roads and spoiled landscape. The area nearby includes water-holes frequently visited by elephants, zebras and giraffes. The safari guides are all led by seasoned professionals who drive visitors around the animal habitats at perfect times and give guests an unforgettable experience.
Loisaba Placed precariously on the Mount Kenya plateau, the Loisaba Lodge is lavishly designed from stone and timber and offers a rather unique experience to its guests including a tennis court and spa. In addition, it attracts a large number of animals to the area with its peaceful setting and friendly atmosphere. The inclusion of 'star beds' allows visitors to sleep outside on a raised platform, to really embrace the safari experience.
Tortilis Camp With a host of awards to its name, the resort, located in Amboseli National Park, features some stunning views of Mount Kilimanjaro and is known for being in an area with a large elephant eco-system. Game-drives, bush-meals and other activities are available inside and outside the park, and the accommodation, which takes the form of tents, is spacious and very well equipped.
If these safari resorts sound like the perfect holiday for you and your family, speak to The Ultimate Travel Company who have a team of experts that know all the best places to stay for the ultimate Kenyan safari adventure.