How to Access Blocked Websites in China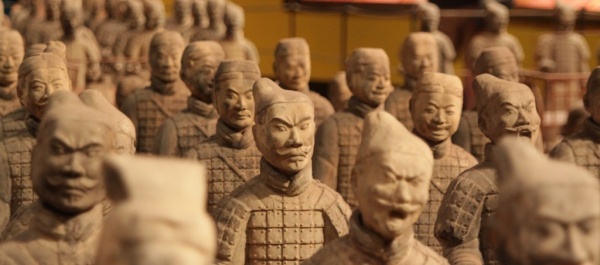 If you are a new expat who just move to China, one thing you have to know is that many popular websites, such as Google, Gmail, YouTube, Facebook, Twitter etc. are blocked in China and you can't access them no matter how fast your Internet connection is. This is quite frustrating for many of us, who are used to using Gmail, Google Docs and Facebook etc. on a daily basis.
Blocked Websites in China
Many websites and online services are blocked in China. Below is a partial list of blocked websites in china:
Google websites and services: Google.com, Gmail, Google Maps, Google Docs, Google Drive, Google Play Store, Google Voice and more.
Major social media websites: Facebook, Twitter, Instagram, Tumblr, Reddit, Meetup, XING, HootSuite, etc.
Messaging apps: Facebook Messenger, WhatsApp, Telegram, SnapChat, LINE etc.
News Sites: The New York Times, BBC, Reuters, Bloomberg, The Wall Street Journal, The Independent Time, The New Yorker, The Economist, AOL News, Le Monde, etc.
Wikipedia
Pinterest
DuckDuckGo
WikiLeaks
Internet Archive
WordPress.com
Blogger.com
Medium,
Tumblr
Porn sites
Gambling and Casino sites
VPN websites
How to Access Blocked Websites in China
The good news is, there are some ways to solve this problem. Two most common methods are using a proxy and using a VPN.
1. Access Blocked Websites in China Using a Proxy
Proxies work like a gateway that you can use to visit websites. It can mark your location and hide what which websites are you are visiting. Therefore, it can be used by bypass internet blocking. However, there are some major drawbacks of using a proxy to access blocked websites in China. First of all, the web traffic using a proxy is not encrypted, thus not as secure as using a VPN. Also, the Great Firewall of China has getting much advanced and usually it can detect that you are using a proxy to visit blocked websites in China and block your traffic.
2. Access Blocked Websites in China Using a TOR Browser
TOR is another web technology that people have been using to add privacy and security to visit websites. For example, many people use TOR to access the so called Dark Web. You can also use TOR to access blocked websites in China. However, to do so, you can't use your regular browser such as Google Chrome and Safari. You have to download and install the TOR browser on your computer. Also, using TOR can be very slow and doesn't work well in China.
3. Access Blocked Websites in China Using a VPN
If accessing those blocked website are really important to you, I'd suggest you use a VPN (in China, they call it 翻墙VPN in Chinese), which is more reliable and more secure than using a proxy. All traffic through a VPN is encrypted and as a result very secure. As a matter of fact, the original purpose for VPN is to ensure security, but people have been also using it to bypass internet censorship, especially in countries such as China.
Tips for Using VPNs to Access Blocked Websites in China
There're a number of VPN providers out there. Actually many of people might have already been using VPN. However, one thing you should keep in mind is that not all VPNs work in China. Many of well-known VPN providers are blocked in China as well. You might find it impossible to sign up a VPN service in China without using a VPN first!
To find a VPN services that work in China and is reliable, you can use VPN testing/monitoring services such as VPNDada.com. This website tests different VPN services from China on a regular basis and maintains a list of the best VPNs to be used in China (VPN排行) for its users to select from.
When choosing a VPN, I'd recommend you don't sign up for a long-term contract in the beginning. That's because it's possible that this VPN might be blocked later on and you might risk losing your money. Instead, try signing up a shorter term, such as 1 month or 3-month and give it a try first.
Internet blocking is really a problem for living in China, and using VPN seems to be the best solution. Here are some more articles: How to Access Facebook in China Using VPN, How to Watch YouTube in China Using VPN, How to Watch Netflix in China Using VPN, How to use Google Play Store in China etc.
Some Good Vpns That Can Be Used to Access Blocked Websites in China
Based on VPN testings and VPN reviews from many different websites, the following VPN services are working well in China. If you are visiting China, you can choose from the following VPNs to access blocked websites:
1. ExpressVPN
ExpressVPN is a well-known VPN provider. It has been working well for users in China.
2. NordVPN
NordVPN is another reputable VPN provider. It has many VPN users based in China and has been used to fight China's censorship for many years.
3. VyprVPN
VyprVPN is also well-known for working well in China to unblock websites. It has a special technology to defeat the blocking of the Great Firewall.
Conclusion
Many websites are blocked in China. If you plan to visit China or plan to move to China, you might need to learn how to access blocked websites in China. We have shown some common technology to do so and also recommended some good and reliable VPN services. Hope you can enjoy your stay in China!
---
More to Read: