9 Incredible Reasons To Go On Safari or Wildlife Trip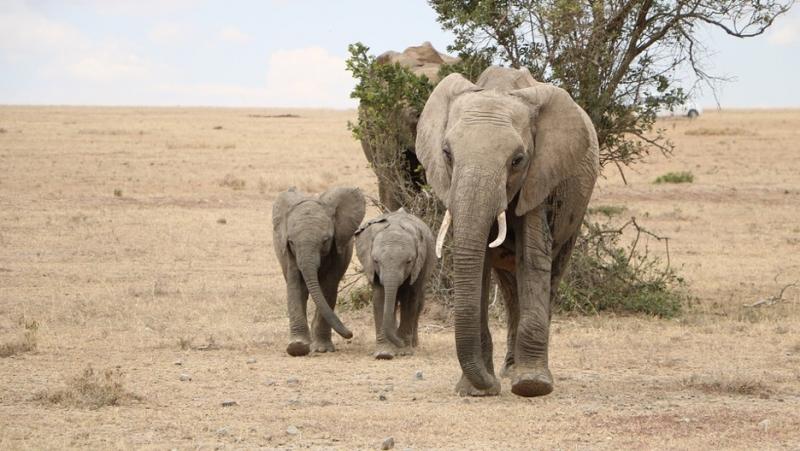 Ever thought of getting close to nature to appreciate and admire its divine beauty? Or watching a wildlife documentary made you eager to see those animals up close in their natural habitat? Well, now it is time to get off your screens and explore the great outdoors and experience the thrilling Safari adventure. Imagine watching hundreds of elephants amble past you or a lion on its own turf or maybe roughing it like Tarzan - majestic and fun, right? A perfect opportunity to awaken your senses and open your mind, the thrilling Safari adventure will leave you with Goosebumps for sure. From the massive diversity of life to the endless vistas where nature is looking at its best, a wildlife safari is worth every penny you spend.
Well, there can be millions of reasons, but if you are unsure whether a holiday spent spotting wildlife is the one for you or not, here are the top 9 reasons that will make you get up early, pack your bags to go on a Safari.
Incredible chance to watch wildlife up close!
Are you a lover of nature and wildlife and love to explore the unseen beauty that nature holds? If the answer is "Yes!" then a Wildlife Safari trip should be on your traveller's list! A Safari is the unique opportunity to see the wildlife in the flesh and admire the beauty of nature in the best way possible.
A relaxing escape from your everyday hustle!
If there is any better way to escape from your regular 9 to 5 job to feel more connected to nature, then it has to be a wildlife Safari. The thrilling and fun Safari adventure literally feels like escaping into a new realm, a new world that is far more away and unaffected from the busy lifestyles of big cities. With nature's beauty enveloping all your senses, making you immerse yourself at the moment, and the unseen and unexpected charm of wildlife sweeping you off your feet, a Safari is a lifetime adventure.
An excellent photography opportunity!
If you love photography, with beautiful sceneries and incredible wildlife, you will be snap-happy on the Safari. Lush green nature, wild animals worth capturing a pic, and never-ending beauty around you, you will want to snap as many photos as you can. An escape into the wildlife will make memorable moments worth taking the photos you would like to share with your loved ones.
A perfect chance to watch beautiful sunsets and sunrise!
Imagine watching the sun dipping back into the horizon at dusk or peeking from branches of trees at dawn - beautiful, right? An escape to the wilderness with Safari will allow you to savour an ethereal beauty of burnished joy with vermillion and pink hues covering the sky. A moment worthy enough to get you out of your everyday hustle and capture your breath with the magic of such beautiful and unforgettable moments that brings tears of joy in your eyes.
Get to know more about wild animals with the help of a local guide!
The local guides know about the wildlife from close and will make your Safari experience way much better. Most of them have grown up in the bush and have seen wildlife way more closely than us. And most of the local guides you will meet will welcome you with an open heart and will answer all your questions with a big smile on their face every time.
Perfect way to support conservation efforts!
Every Safari lodges a designated national park that charges fees for the visit, and knowing the money that will be spent to support and conserve wildlife, your little Safari trip becomes much more fruitful. All the money you will spend will be used for park maintenance and to protect the beautiful animals you have seen. So, it is a win-win situation, where you will get to enjoy the beauty of wildlife while knowing the money you are spending is going to protect the future of these lands.
The best way to support locals!
The majority of staff you will see during your Safari adventure are local to the area, and by going on wildlife Safari, you can help these locals by buying a souvenir, and other stuff made by the local community living there.
Coming across new people!
You will not just explore the beauty of nature and wildlife during your Safari adventure but will also come across a diverse group of people at the lodge that will help you learn more about each other's culture. Love of wildlife, sharing your travel stories, and reminiscing the days of your adventure while sipping a drink around the campfire is the best way to make some new friends in your life. Isn't it?
The best way to relax and enjoy the unique experience!
One thing that makes Safari fun is that it is different every time. Nature holds so many things to explore, and it is impossible to see everything in just one single visit. And the eagerness to see and exploring new things makes the Safari adventure a unique experience in one's life.
If the reasons to go on a Safari have convinced you to pack your bags and book a ticket, Welgevonden game reserve is eagerly waiting to welcome you with open hearts. Relax, enjoy, and recharge your batteries with a fun safari adventure at Welgevonden game reserve and capture the unique and stunning beauty of nature at its best.